We have shared the stories of the cats in Miss Dolito's family: Max, Don-Don and Teddy. All of them are Renee's pets. Today we're introducing another one: La-la, who was brought back by Caridee, Miss Dolito's youngest daughter. Yes, he has the same name as the Labrador in their family, and he's also a BIG boy, just like the other La-la. Caridee keeps him in her room away from the dogs.
One day, Miss Dolito entered Caridee's room to see how La-la's doing, but couldn't find him anywhere. So she called out, "La-la, it's Grandma! Where are you?" La-la didn't show up. So Miss Dolito called his name again. This time, she heard a low voice saying, "Help! Help!" She followed the voice and found this: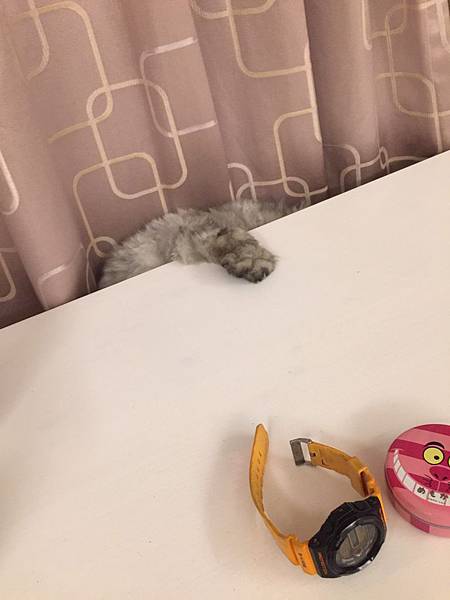 La-la cried, "Get me out of here, Grandma!"
Miss Dolito did as he said, and asked him, "What were you doing?"
La-la sighed. "I was sleeping on the curtain pole and . . . fell down by accident."
Poor La-la. Next time you should find somewhere  big enough to hold you.
Apr 13, 2017
---