ChuChu the Chow Chow was 16 and could barely walk by his own. His owners brought him and Yumi the Maltese to Miss Dolito.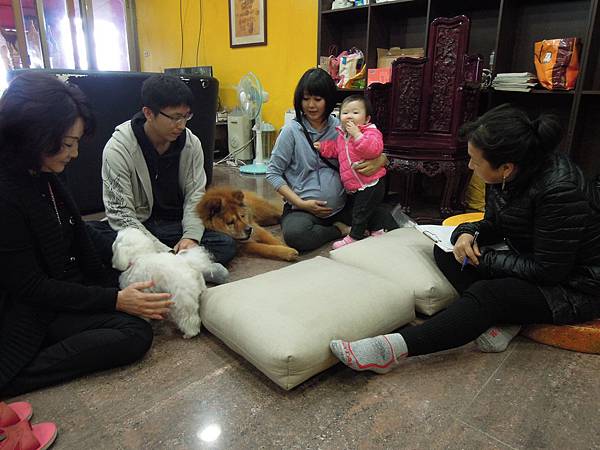 However, ChuChu said to the mother, "I don't know you. You're not my owner."
The family was kinda shocked. Then Miss Dolito told them that ChuChu was angry.
ChuChu said, "I'm not angry because you had that baby. I'm angry because you changed."
He wanted Mom to spend more time with him instead of focusing on the baby. Of course he still loved his mom.
ChuChu said, "I hope this one can be a boy."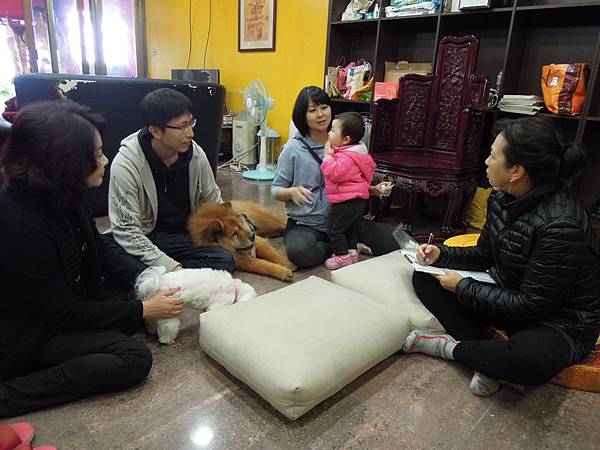 ChuChu said, "You're hysterical. You scream and cry a lot. Dad and I have got used to it though."
The mother admitted that she's under great pressure; sometimes it's hard to control her emotion. But she promised ChuChu that she'd change that.
ChuChu said to the father, "Don't go on business trips on purpose."
The family looked confused. Miss Dolito told them that ChuChu thought Dad went on business trips in order to hide from Mom because Mom was hysterical.
They all laughed.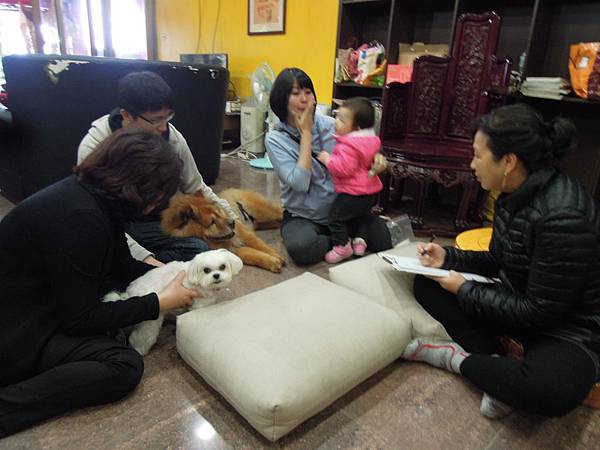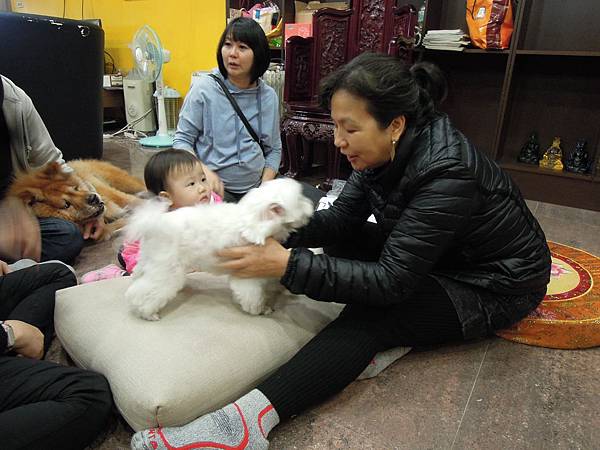 The mother asked, "What about Yumi? Does she have something to say?"
ChuChu said immediately, "She has nothing to do with us. Just ignore her."
The aunt asked ChuChu with a big smile, "Do you know who I am?"
ChuChu said, "You're her mom. You're an idler. Don't you have better things to do like, to find a job?"
The aunt laughed hard and said, "Of course I have a job!"
ChuChu just didn't like the fact that Aunt took Yumi here with them.
Yumi said, "I don't like the way the child touches me."
Then Yumi referred to ChuChu, "I'm not afraid of him. He's going to die anyway."
It was the second time the family got shocked that day.
Yumi said to her mom (the aunt of ChuChu), "I want to be with you when you go out. Remember to take me with you, even when you go to work."
She cuddled her mom, making it impossible to decline. She wanted to be with Mom wherever they are.
Mar 12, 2016
---
2 responses to "
pets talk: You Changed

"