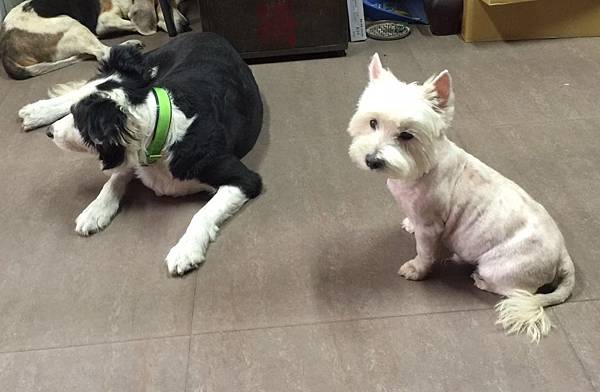 One day Miss Dolito heard Pon-Pon the West Highland Terrier ordering BOSS the Border Collie.
Whenever Pon-Pon said 'Fight!' BOSS started to look around for a target or something.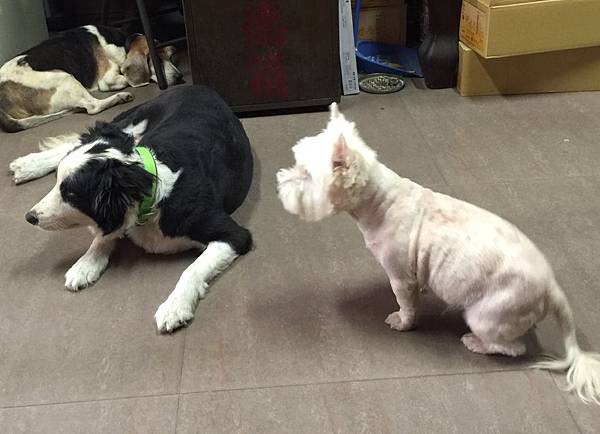 Pon-Pon saw Miss Dolito and said, "Look at him, Mommy! He's like an idiot!"
He seemed to enjoy it very much, so he kept saying 'Fight!' to BOSS.
Miss Dolito asked her youngest daughter, Caridee, why Pon-Pon kept saying the word.
Caridee said, "The word 'fight' was the order to attack when I trained BOSS. He'd be ready to attack people or dogs on hearing it."
So now Pon-Pon knew how to command BOSS to attack others. Geez!
Jul 07, 2016
---