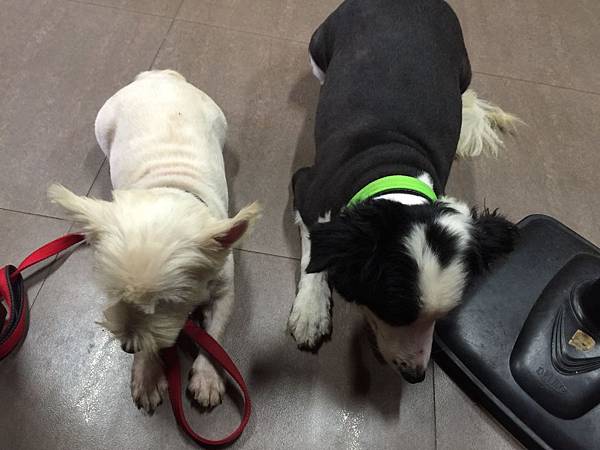 Miss Dolito was very surprised to see these two being so quiet because Bow-Bow the West Highland white terrier and BOSS the Border Collie are the most active in the big family. So Miss Dolito asked what they were doing.
BOW-BOW: Don't talk to us right now, Mommy.
Miss Dolito: What are you doing, BOSS?
BOSS remained quiet.
Since they wouldn't talk, Miss Dolito turned to ask the assistant.
The assistant: Well, I guess they got bored after lunch; they fought and both of them almost got injured. So I slightly chewed them out in the afternoon.
BOSS: It was not 'in the afternoon'. . .
BOW-BOW: It was 'the whole afternoon'. . .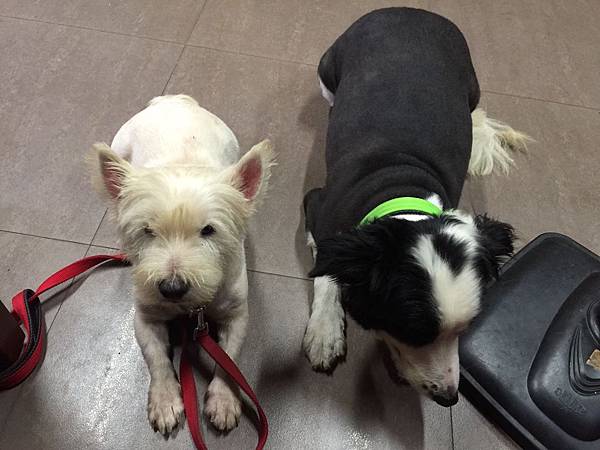 June 15, 2016
---