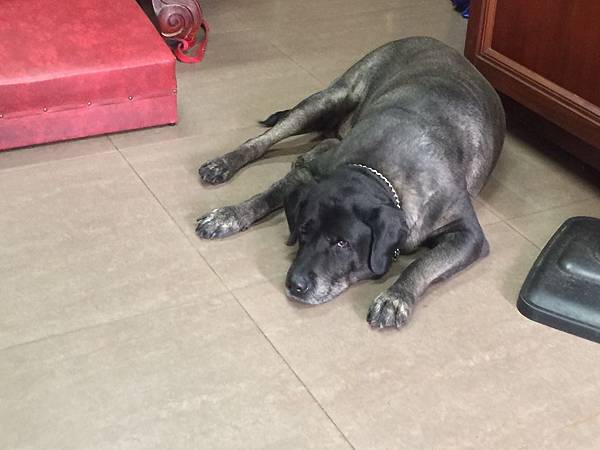 One day Miss Dolito found that Lala the Labrador Retriever seemed to lack energy. Out of concern, she asked Lala if he was okay.
Lala said, "Mom, I'm hungry. I'm too hungry to lift up my head, or to stand up. . . I'm too hungry to talk."
Miss Dolito turned to her assistant and asked, "Hasn't he had dinner yet?"
The assistant sighed with a smile, "He not only had his dinner, but also finished other dos' leftovers! Shouldn't he be stuffed right now?"
Now it's Miss Dolito who sighed.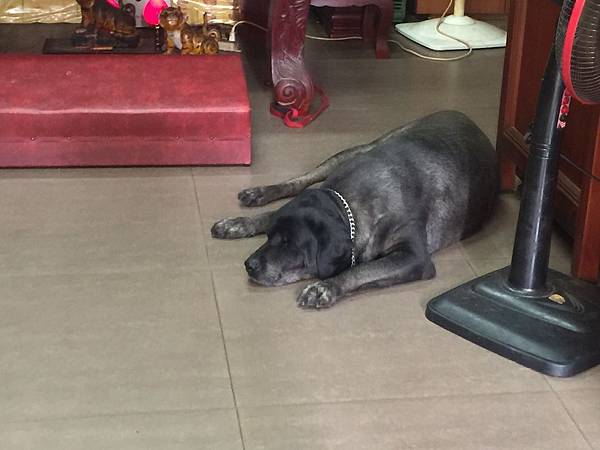 Lala, you shouldn't overeat for the sake of your health!
May 23, 2016
---