This happened in a sunny morning.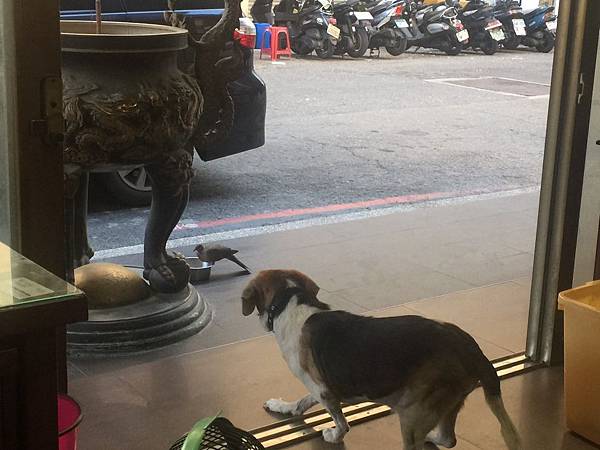 Hao the Beagle's really into eating, and the bird was eating his breakfast, so I suggested that he'd be mad at the bird. Well, he wasn't.
Miss Dolito told us that he was telling the bird to eat more.
We saw Hao walking slowly and stopped at the door; he kept a certain distance from the bird in order not to scare it.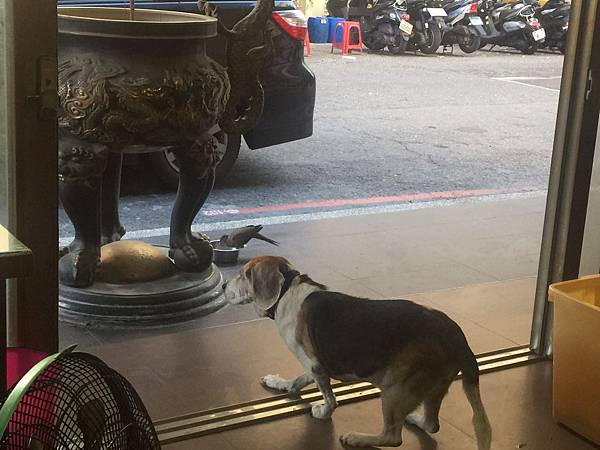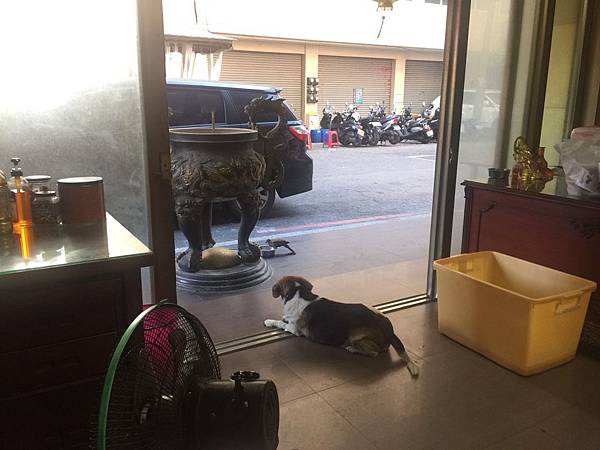 Hao was a stray dog and he knew how it was to be starved.
"Eat more, for you don't know when you can have next meal." He said to the bird.
We didn't know if the bird understood what he was saying, but we were really touched. If only more and more stray animals could find a home and stop suffering.
Dec 18, 2015
---