Miss Dolito was preparing the breakfast for her family while Tzai-Tzai the Maltese kept jumping in order to get her attention.
Miss Dolito: What are you doing?
Tzai-Tzai: Mommy! I want to sit on the chair! I need your hands.
Miss Dolito: What are you going to do on the chair? You won't like our breakfast; it's all vegetable and fruits.
Tzai-Tzai: I'm waiting for Daddy's cheesecake!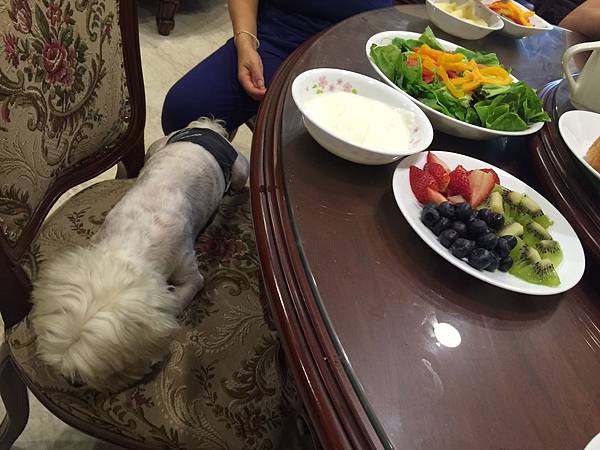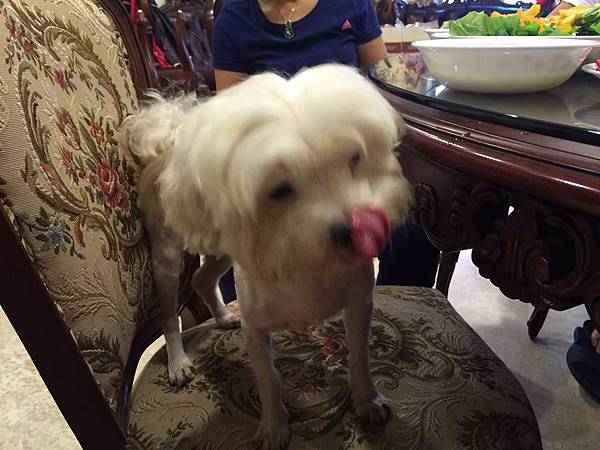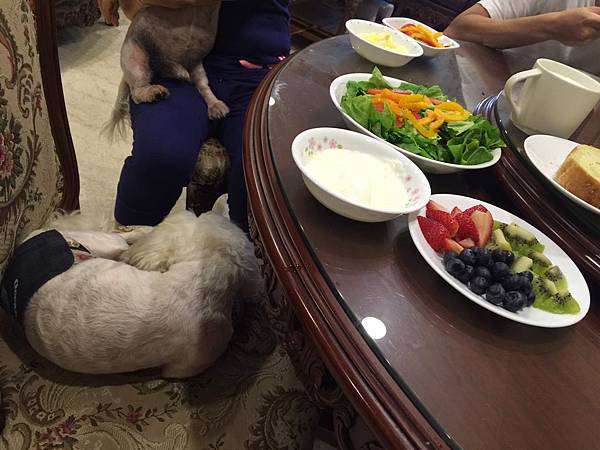 Miss Dolito's husband always has a piece of cheesecake after breakfast and Tzai-Tzai apparently knows about it. So he takes the initiative rather than waiting passively. How smart!
Oct 14, 2015
---
2 responses to "
Dolito's pets talk: Cheesecake

"